Events
Atlantic Prevention Resources' Inaugural "Recovery is Possible" Fundraiser
March 31 @ 6:00 pm - 10:00 pm
$100
This event is benefitting Atlantic Prevention Resources' substance use and co-occurring disorders treatment program. Tickets are $100 per person, which includes hors d'oeuvres, complimentary mocktails, music, & keynote speaker, Ryan D. Leaf, former NFL Quarterback and recovery advocate. Cash bar available.
Please read the community letter where you will find the event flyer and sponsorship form. To make a DONATION  to the event click the "Donate Now" button on the top right of the screen. In the memo line simply write "treatment". For tickets click the following link: Purchase Ticket Here  or scan the QR code below: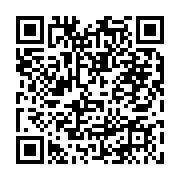 You will receive a receipt in your email. To become a sponsor call (609) 272-0964 ext. 251 or email jurbonas@atlprev.org or mail form with check enclosed to 1416 N Main St., Pleasantville, NJ 08232. Thank you for your ongoing support. Recovery IS possible!